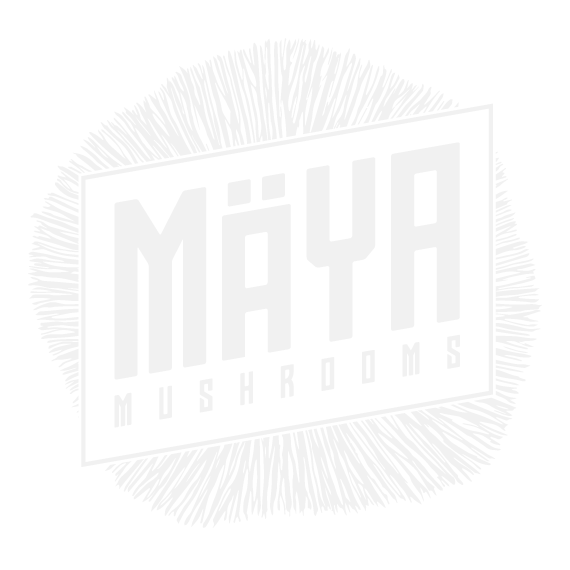 Pre-Inoculated Mushroom Logs
£25 – £35 (incl. VAT)
Grow at home, pre-inoculated mushroom logs. The hassle-free mushroom growing kit.
Due to popular demand, we now offer grow at home mushroom logs (along with our wooden dowel spawn plugs for DIY mushroom log production). These approximately 4-8″ diameter hardwood logs are sourced in the UK from sustainable forests, with each one being cut by hand from healthy, disease-free trees (mainly oak). Professionally graded, hand drilled and sealed with log sealing cheese wax before being inoculated using the same mushroom strains we use in our commercial mushroom growing operation.
All logs we use are from woodland thinnings or forestry waste and were originally destined for chipping or firewood, so we're giving them another purpose before they're burnt! We make sure to inoculate all logs within 6 weeks of felling to promise high yields and healthy fruits with each log having the strain and inoculation date stamped on the bottom.
Currently made to order, mushroom fruiting timetable can be shown below. Patience required.
Will fruit naturally each season dependant on strain for up to 4 years (after full colonisation). We used to offer a Grow Guarantee on our pre-inoculated mushrooms logs, but due to introducing more difficult to grow species which are hugely dependant on environmental conditions to fruit, we're sadly no longer able to offer this.
Easy to grow species: Shiitake, Oyster, King Trumpet, Lion's Mane, Reishi
More Difficult to grow species:  Buna-Shimeji, Black Poplar, Enoki
Very Challenging: Maitake
The perfect gift which keeps giving and giving, suitable for young and old.
Mushroom logs should be placed in a shady part of your garden, one which is open to rainfall and ideally remains moist at all times (the ideal conditions for mushrooms to grow in!)
Hand made in Bristol with each plugged hole being covered with cheese wax to keep in moisture and block out any contaminants.
Healthy, nutritious and delicious mushrooms, grown just as nature intended.
Certain mushroom strains like Shiitake can be 'cold shocked' to induce fruiting sooner with multiple harvests possible each year.
Full instructions included with many strains available including: Shiitake, Oyster, Winter/Enoki, Maitake (Hen-of-the-woods), Buna-Shimeji, King Trumpet (King Oyster), Lion's Mane, Black Poplar (Pioppino) and Reishi.
Approximate log dimensions: ~50cm length x 10 – 20cm diameter (4 – 6″)
£25 – £35 (incl. VAT)
Purchase today to earn
25-35

POINTS
worth
£

1.25-

£

1.75
to redeem on your next order.
Purchase today to earn
25-35

POINTS
worth
£

1.25-

£

1.75
to redeem on your next order.
SKU:

mushroom-logs
Categories: Mushroom Cultivation, Mushroom Grow Kits
Tags: Beginner, Black Poplar (Pioppino), Blue/Grey Oyster, Buna-Shimeji, Cultures, Easy to Grow, Edibles, Enoki, Golden Oyster, King Trumpet, Lion's Mane, Maitake (Hen-of-the-woods), Medicinal, Mushroom Grow Kits, Pink Oyster, Reishi, Shiitake, Slow Growing, Stump Recycling
Frequently Bought Together
More Information
Treat as a moisture & shade loving plant, too much exposure to sun or allowed to dry out and mushrooms will not grow.
Can be planted into the ground up to 15cm deep to absorb moisture through the ground, soil type doesn't matter. For most strains, mushrooms will only fruit on the log above ground.
Shiitake
Fruits in 9-18 months
Enoki/Winter
Fruits in 9-15 months
Oyster
Fruits in 9-15 months
Reishi
Fruits in 12-18 months
Black Polar (Pioppino)
Fruits in 12-15 months
Buna Shimeji
Fruits in 12-18 months
King Trumpet (King Oyster)
Fruits in 9-15 months
Maitake (Hen of the Woods)
Fruits in 12-18 months
Additional information
| | |
| --- | --- |
| Mushroom Strain | Black Poplar (Pioppino), Blue Oyster, Buna-Shimeji, Enoki, Golden Oyster, King Trumpet, Lion's Main, Maitake (Hen of the Woods), Pink Oyster, Reishi, Shiitake |
| Log Diameter | Med (4-6 inch), Large (6-8 inch) |