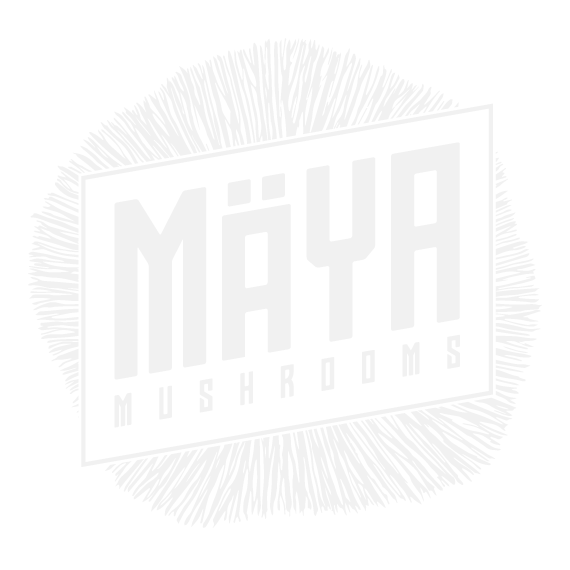 Spore Syringes
£15 (incl. VAT)
The spores contained within our spore syringes are taken only from the largest, strongest, fastest growing and most beautiful looking mushrooms. Only the best mushrooms make the grade and each syringe is made under laboratory conditions to minimise the chances of contamination's entering the syringe.
Black Poplar (Pioppino) | Blue Oyster | Buna-Shimeji | Enoki | Golden Oyster | Maitake (Hen of the Woods) | King Trumpet | Lion's Main | Pink Oyster | Reishi | Shiitake
We guarantee the viability of our spore syringes for at least 2 years, but if stored correctly the spores in our spore syringes can remain viable for many years, potentially decades if stored under refrigerated conditions.
We use premium quality, professional Leur Lock syringes for our spore syringes and each one is shipped with a stopper cap (to prevent any leaks or contamination's entering the syringe during transit).
* We will include a free alcohol swab, sterilised needle and free delivery on all spore syringe orders this month.
We make our spore syringes DENSE, which means that you'll be able to see the spores with your naked eye as each one will contain hundreds of thousands if not millions of microscopic spores. Our spore syringes are so packed full of spores that if you have your own flow hood or clean air space, you'll be able to make 10, 20, 50 or even a 100 other spore syringes of your own (and we encourage you to do so!)
More information on spore syringes and how to use them can be found below.
To order your spore syringes, please select your strain below.
£15 (incl. VAT)
Purchase today to earn
15

POINTS
worth
£

0.75
to redeem on your next order.
Purchase today to earn
15

POINTS
worth
£

0.75
to redeem on your next order.
Frequently Bought Together
If you are just getting into mycology then spore syringes are a great way to start growing numerous types of mushrooms with ease. Mushroom spores are effectively the 'seed' of a mushroom, and when mixed with pure sterilised distilled water, they can be injected into various substrates (IE. spend coffee grounds, sawdust, straw, coconut coir, brown rice flour and vermiculite etc) which the mycelium will then colonise, after which mushrooms will be produced..
Spore syringes are perfect for people just getting into mycology as its probably the easiest way to start growing mushrooms with a good chance of success.
A spore syringe is made using the spores from specially selected mushroom fruits, which are then mixed with pure distilled water and stored within a steralised syringe for use at a later date. We make up all of our own spore syringes in our own lab. All are clearly dated with the manufacture date and strain and shipped securely and discreetly.
Additional information
| | |
| --- | --- |
| Mushroom Strain | Black Poplar (Pioppino), Blue Oyster, Buna-Shimeji, Enoki, Golden Oyster, King Trumpet, Lion's Main, Maitake (Hen of the Woods), Pink Oyster, Reishi, Shiitake |