Maya Mushrooms is a Bristol-based social enterprise founded in 2017. We grow speciality & medicinal mushrooms and are proud producers and suppliers of a wide range of grow at home mushroom kits and cultivation supplies.
We believe in exceptional quality, locally grown, nutrient-rich produce at fair prices. We aim to give educational employment opportunities to disadvantaged members of society and those struggling to find work.
Using up-cycled waste produce to grow our mushrooms (namely spent coffee grounds, straw, and untreated sawdust), we strive to be at least carbon neutral, all whilst working symbiotically with nature.
Our Community / Environmental Goals
Working in harmony with community and nature.
Free Education to Schools & Colleges
Working hard to provide free educational resources, mushroom cultivation workshops and course spaces to local schools, colleges and community causes in and around Bristol. Educating people on the importance of eating healthy, sustainable and locally produced food is at the forefront of Maya Mushrooms.
Zero Waste
Food waste shouldn't exist. We strive to be zero waste with all unsold fresh produce either being dehydrated (using our sun's energy) for sale at a later date energy or donated to local food banks, homeless shelters, community kitchens or other good causes which help support our community.
Fair Prices with a Fixed Mark-Up
Nobody likes to pay more than they should for the food they eat. By keeping our expenses low, remaining flexible in our business operations and having a pay-cap for all staff fixed at the UK national average wage, we aim to make good quality food more financially available to all.
Locally Produced. No Chemicals or other Nasties.
We were born to eat food, not chemicals. We will never add any nasty chemicals or fillers to the foods we produce and always aim to sell our produce the day it's harvested.
Organisations We Support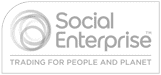 Our Targets
Education, Partnerships and Empowerment.
Creating Job Opportunities for Disadvantaged People
"Give a man a fish, and you'll feed him for a day, teach a man how to fish, and he'll feed his family for life".
Through our subsidised online mushroom cultivation course we give supported online learning opportunities to the people in our community who need it most. Moreover, for selected course graduates who have demonstrated their mushroom cultivation abilities and eagerness to learn, we offer guaranteed job opportunities as a certified mushroom cultivator growing direct for Maya Mushrooms.
We promise to buy all mushrooms from our certified cultivators, with no minimum or maximum orders, purchased at fixed, fair and agreed rates. Approved cultivators can grow mushrooms at their own pace, in the comfort of their own home, scaling their operation around their current lifestyle with the assurance they have a supportive team behind them ready to help and offer assistance at any stage.
Our business will take care of selling and distributing mushrooms grown by our Certified Cultivators direct to our customers. We'll never set targets or put pressure on our Certified Cultivators; they can remain flexible in their growing operations.
Community Farm Partnerships
We'd love to see a world where it is commonplace for gourmet mushrooms to grow alongside other vegetables at the numerous community farms around the UK.
Gourmet mushrooms can be grown at scale in converted shipping containers (that's how we started!) and offered fresh, direct to existing customers. If you are a community farm and would like to partner with us in growing mushrooms on your farm, then please get in contact – we can assist in raising funds, kitting out the container, provide training and supplies.
Growing mushrooms in shipping containers is a great way to introduce another revenue stream to your farm, diversify your product range and maximise small areas of unused land.
Community Engagement Programs – Food For Free
Monthly trips out to the woods plugging felled and fallen trees with specially selected edible gourmet mushroom mycelium; An incredibly simple, social, and highly effective activity that can provide hundreds of kilos of gourmet mushrooms free to the local community for many years to come.
We record all results and locations on our online mushroom map with all donations being used to support future Community Involvement Programmes and Free Educational Resources for Schools.
Spawn and mycology equipment supplied for free by Maya Mushrooms.