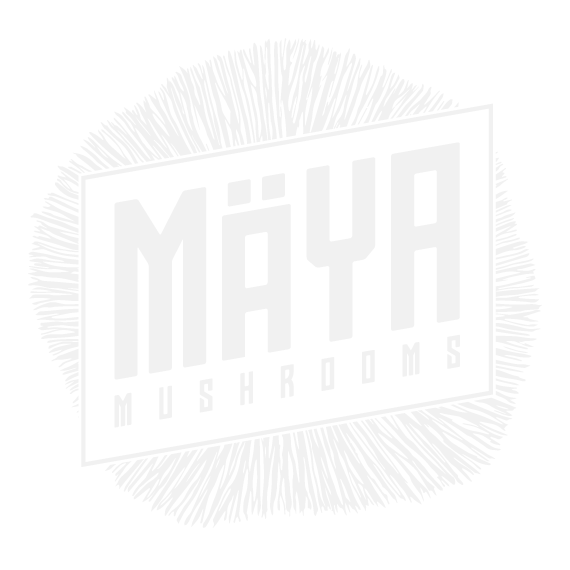 CO2 Bag Generator
£15 (incl. VAT)
Continuous natural supply of carbon dioxide for your plants. Utilising the natural properties of mycelium which colonises the organic bag contents whilst at the same time expelling copious amounts of pure CO2 as a by product. Mycelium Grows: CO2 Flows!
Generating CO2, 24 hours a day for 4-6 months our CO2 bags are more than twice the size of exhale bags and the largest CO2 generating bag on the market. Each bag can cater for up to 10 large plants or a growing environment of up to 35 square feet (or larger with less ventilation).
Similar to MyCO2 & Exhale bags but with the following differences:
We've tested our bags and found they give the highest total CO2 output of any CO2 bag on the market
Made to order on day of shipping so no wasted CO2
We use supplemented organic hardwood as the growing medium, which has the highest calorific value mycelium will grow on, this means, higher CO2 output for a longer and sustained period.
A slow growing, none-fruiting mushroom strain is used for consistent CO2 output
We're in the mushroom production game, we make 100's of these bags on a weekly basis which is why we can offer them at competitive prices without the high markup
Made to order in the UK on the day of shipping, so no wasted CO2 as it sits there in storage like most other brands.
SPECIAL OFFER: Buy 2 Bags for £30. Save £10. Limited time only.
No setup. No maintenance. Works 24 hours a day. Completely natural and easily recyclable. Don't pay extortionate rates for a brand name which offers inferior CO2 production. We guarantee our CO2 bag generators produce more pure CO2 than any other bag on the market (We've tested them all!), and because each one is made on day of shipping, you benefit from all the CO2 the bag has to offer!
Guaranteed to improve the growth and health of your plants.
Odour free, no heat produced, no electricity required. A completely safe and low cost way to boost CO2 levels in your grow room without expensive equipment or dangerous propane burners. Can increase yields by 20-50%. Shipping is free and is delivered in discreet packaging.
£15 (incl. VAT)
Frequently Bought Together
Unique micro-porous filter strips to regulate the flow of CO2. Perfect for indoor our outdoor grow rooms. Carbon Dioxide is often considered to be the 'missing nutrient' and is perhaps more important than lights and nutrients. Plants have the ability to utilise 1500ppm of carbon dioxide for optimised growth, but with typical indoor CO2 levels of ~350ppm, you can see how this is far from optimum. Plants breath in CO2, and with inadequate amounts, your plants and harvests will suffer. Our bags will release approximately 1000-1500ppm of carbon dioxide.
In a vented room, bags are best placed on the floor next to the base of the plants. This way all generated CO2 is pulled through the canopy, directly over the plant leaves. In unventilated rooms, bags can be placed anywhere in the room. If not using straight away, you can place in refrigerator for up to a month to stop mycelial growth and delay CO2 production. Can be used for both vegetative plant growth as well as for fruiting and flower production.
Our CO2 generating bags will first start out brown, but will eventually turn white as the mycelium colonises the bag contents. Once fully colonised, it is normal for the bag to develop a yellow (or other coloured) liquid and for the bag contents to change another colour. The changing in colour happens as a result of the mushroom mycelium colonising and digesting the organic bag contents.
If using the bag in a greenhouse, ensure the bag is kept out of direct sunlight.
Make sure to never pierce the bag as this could potentially contaminate the bag contents with mould spores.
After CO2 levels stop, you can compost the bag contents, the bag itself is made from Polypropylene, which might also be recyclable depending on your local regulations.
Effects of CO2 on Plant Growth
[lyte id="P2qVNK6zFgE" /]
Why is Carbon Dioxide Important?
[lyte id="7-HcEpliMYk" /]